Natural Osteopathy in Barrie
Welcome To Complete Care Chiropractic
Manual osteopathy focuses on the assessment and treatment of pain and imbalance in the body. It's linked to musculoskeletal issues, but comes from the viewpoint of improving the flow of fluids in the body, such as
Lymphatic flow
Neurological flow
Vascular flow
Osteopathy uses a broad range of gentle hands-on techniques including soft tissue stretching, deep tactile pressure, and mobilization of joints. The restoration of the inborn movement of fluid throughout the body's systems allows the gentle act of self-healing.
Find out how osteopathy can help you –
Call us at (705) 722-3131 for a consultation now!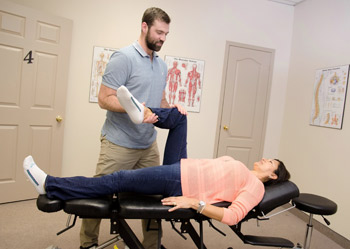 Conditions that Respond Well to Manual Osteopathy
Neck pain
Back pain
Headaches
Migraines
TMJ Pain
Arthritis and joint pain
Sciatica
Chronic pain
Sprains and strains
Although osteopathy is a stand-alone treatment, we often blend the best aspects of chiropractic and osteopathy to create a customized care plan.
Call us at (705) 722-3131 or book an appointment online to schedule your appointment now!

Find Out How Osteopathy Can Improve Your Life.
Call Us Today! (705) 722-3131

Expert Osteopathy Serving Barrie And Surrounding Areas