Experienced Family Chiropractor in Barrie
Discover Pain Relief At Complete Care Chiropractic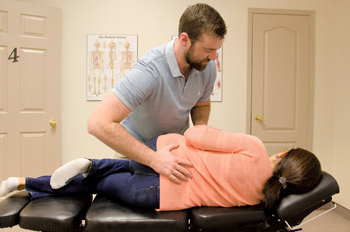 Our team at Complete Care Chiropractic is passionate about helping families achieve pain relief and optimal wellness through advanced chiropractic techniques.
Did you know that Chiropractic Care is a safe and effective treatment alternative for common musculoskeletal conditions including: neck pain, headaches, migraines, low back pain, sciatica and other chronic pain conditions?
It's our mission to bring you the latest in treatment excellence.
Whether you are looking to get out of pain quickly or just maximize wellness, our evidence based and patient centred approach can make a difference.
Just A Few Conditions That Chiropractic Can Help
Neck pain
Back pain & Sciatica
Headaches & Migraines
Hip Pain
Shoulder Pain
TMJ Pain
Arthritis and Joint Pain
Disc Problems
Plantar Fasciitis
Chronic Pain
Sprains and Strains
Natural Alternative to Surgery
BOOK YOUR APPOINTMENT TODAY
Call us at (705) 722-3131 to book your consultation now
or use the button to book online!

Find Out How Chiropractic Care Can Help You
Call Us Today! (705) 722-3131

Experienced Family Chiropractor Serving Barrie And Surrounding Areas