Naturopathic Medicine In Barrie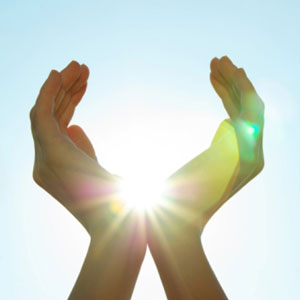 We offer naturopathy, a drugless therapy that emphasizes healthy living. Our approach combines a variety of natural treatments that address the whole person.
Conventional medicine focuses on the problem in the person. Naturopathic medicine focuses on the person with the problem.
It's a difference that makes all the difference in the world.
We Start By Understanding You
We take a holistic approach. That means we look beyond your most obvious symptoms. We dig deep to uncover the underlying cause. Which may been overlooked by others.
Physical. We start with your posture, your ability to move, sleep and conduct the activities of daily living.
Mental. We consider your emotional well-being, clarity of thought, brain fog and related issues.
Lifestyle. We look for possible toxins, allergens and nutritional deficiencies that could be stressing your body.
Spiritual. We seek to understand your worldview and issues related to forgiveness, gratitude and sense of peace.
Naturally, this requires a high level of curiosity. Plus, a willingness to listen patiently and probe respectfully. That's what you'll find at Complete Care.
Many consult our practice because we integrate both conventional and complementary medicine. Our recommendations aren't either or. You get the best of both worlds.
That seems to improve outcomes.
It allows many of our patients to reduce the need for medications. Some are able to avoid irreversible surgery. Still others simply report a greater sense of ease and well-being.
In our naturopathic practice we use many different types of treatments. Our recommendations are based on your unique health challenge. It may include:
Traditional Chinese medicine. This looks at you and your health based on balance, harmony and energy. This approach is helpful if you have many different symptoms with no clear cause.
Acupuncture. This is a commonly-accepted treatment for a number of conditions, especially pain relief. Plus, high and low blood pressure, painful periods, anxiety, infertility and many others.
Botanical medicine. Plants are the foundation for many of our modern day drugs because they have incredible abilities to lower inflammation, balance hormones, regulate mood, decrease stress among many other benefits.
Nutritional supplements. In addition to dietary recommendations, we recommend therapeutic nutritional supplements to improve the function of the body and mind.
Counseling. The mind can make the most impact on our health. How we think affects how we feel. This may manifest as anxiety, depression, panic attacks and phobias and substance abuse.
Homeopathy. We may treat a symptom with different homeopathic remedies that support your body's ability to heal itself.
Auricular and bioenergetic medicine. This uses signals from the body to reveal health issues. We often use it to help individualize your treatment so your body can heal, self-regulate and adapt to challenges.
Naturopathic Results That Last
We tailor our treatment protocol to your individual needs. We want to make sure that our care plan is sustainable. Sometimes we may suggest a series of smaller "baby steps." That way your commitment remains strong as you're encouraged by your results.
Your naturopathic treatment may be covered by your extended healthcare plan. We'll monitor your recovery closely. We'll make sure you're getting value for your investment of time and money.
Will we be able to help you? Let's find out.
CONTACT US »

Naturopathic Medicine in Barrie ON | (705) 722-3131